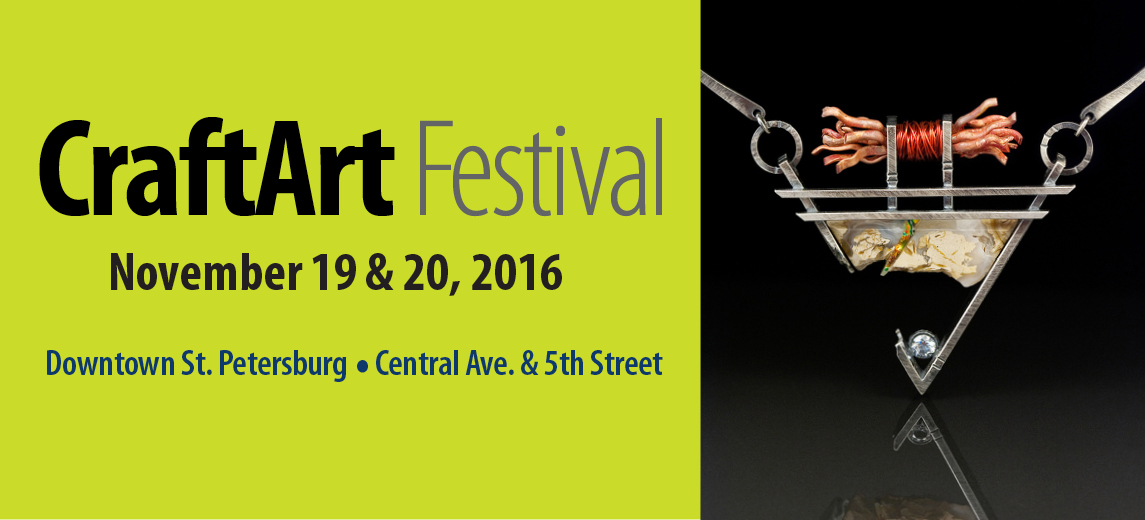 Saturday and Sunday, November 19 and 20, 2016
Central Avenue between 4th and 6th Streets
Downtown St. Petersburg
Saturday 10 a.m.-5 p.m. and Sunday 10 a.m.-4 p.m.
This year,  the CraftArt Festival, Florida CraftArt's annual event, featured some of the nation's best established and emerging fine craft artists with handcrafted works in jewelry, clay, fiber, glass, wood, metal, paper and mixed media. Collectors know that this is a premier show and support it enthusiastically.
Emerging Artists Program:  Emerging artists are invited to participate in the CraftArt Festival. Florida CraftArt, through the sponsorship program, provides the tent, table and chairs as well as business mentoring  by renown glass artist Duncan McClellan, photographs of their work by Brian James and marketing materials for distribution. We even give them a stipend so there are no starving artists! This program is supported through the generosity of DMG School Project.
Juror:
Florida CraftArt selects jurors from around the country with a dedication to and knowledge of fine crafts. We are proud to announce that this year's juror is Chris Amundsen, Executive Director of the American Craft Council, a national non-profit education organization with 26,000 members headquartered in Minneapolis, MN. The Council is the largest non-profit producer of fine juried craft shows in the country; produces a bi-monthly magazine, American Craft, provides educational programs and operates a research library to meet the needs of the craft community. Chris is a graduate of the University of Minnesota and has built a strong leadership track record with for-profit and non-profit organizations. Prior to joining the Council, Chris was an executive in the United Way system nationally in Washington DC and locally in the Twin Cities of Minneapolis and St. Paul.  He has a passion for non-profit work and the arts.   Chris and his wife Bridget became fascinated with craft when they lived in Washington DC and have an eclectic collection of work that spans jewelry, wood, glass and ceramics.  He particularly loves meeting artists, learning more about their process and what inspires them.
Become a Member of the Collector's Circle
Collector's Circle is a pledge by you, the patron, to purchase art at the festival. Some of the best artists use the amount of Collector's Circle pledges as a gauge of the success of the festival and your participation contributes to Florida CraftArt programming and education. There are special perks for our Collector's Circle participants and then there's the thrill of presenting a Collector's Circle ribbon to your favorite artist!
For Collector's Circle information and form, click here.
For Sponsorship information, click here.
For information about sponsorship , call Florida CraftArt at 727-821-7391 or email us at info@floridacraftart.org.
This event was designed to provide equal opportunity for enjoyment to all participants. If you would like to request any particular aids or services pursuant to disability laws, please contact Florida CraftArt or the City of St. Petersburg community Affairs Division at 727-892-5257 or 727-892-5259 TDD?TYY.
   2015 Artists:  Ed Myers,  Marc and Wendy Zoschke, Laurie Landry, T. R. Reed
Sponsors:

2015 List of Artists by Last Name
2015 List of Artists by Medium
CraftArt Festival 2015 Award Winners
2016 Sponsors
and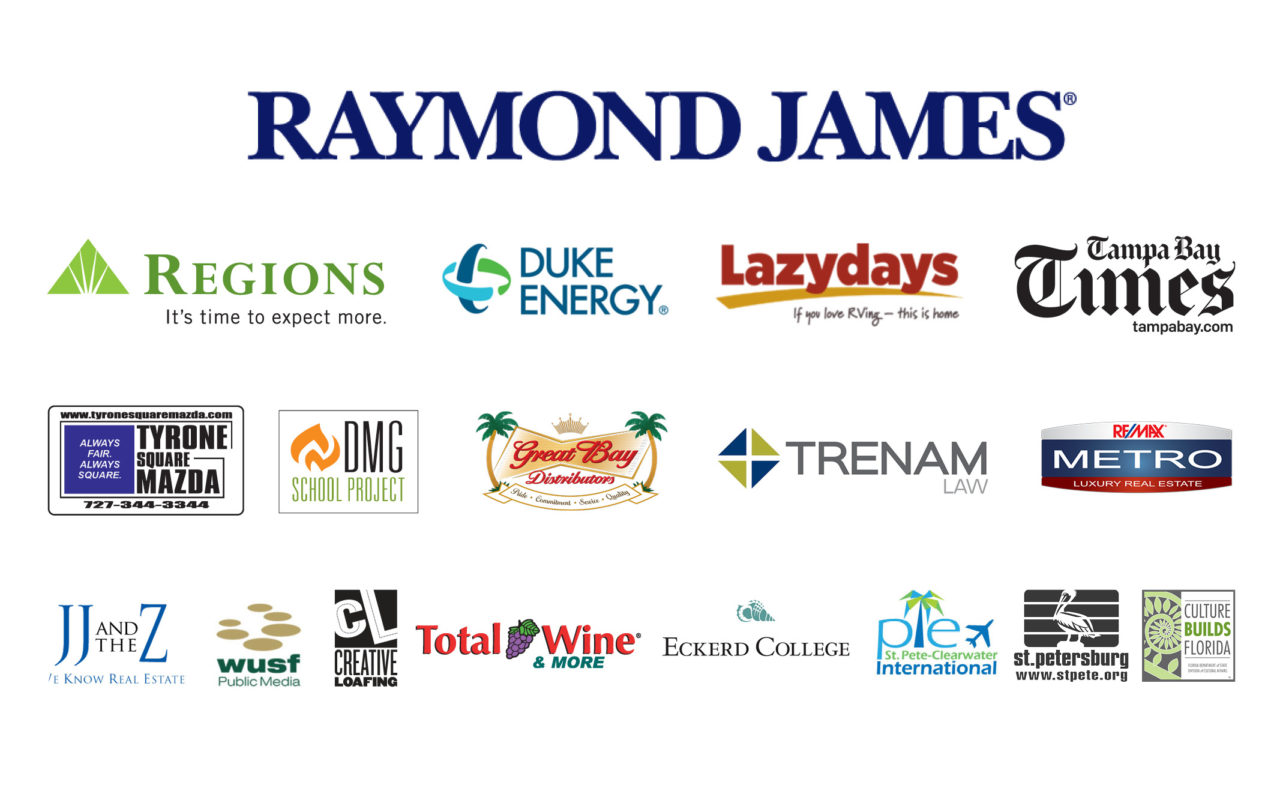 and the Florida CraftArt Board.